Get In Touch With a Local Tax Professional in Buffalo, NY
We provide expert services for personal and business finance
Contact Us Today
Make Sure Your Business Stays on Track
Work with a local tax professional for your business in Buffalo, NY
Finding the right financial advisor is important to effectively manage your money. With over 18 years of industry experience, the local tax professionals at H & P Advance Tax Services will go above and beyond for you and your business. Our small business tax service in Buffalo, NY will keep you updated on filings, forms and anything else you need to keep your finances in order.
We also offer 0 down for tax prep services and advances starting at $250-$6000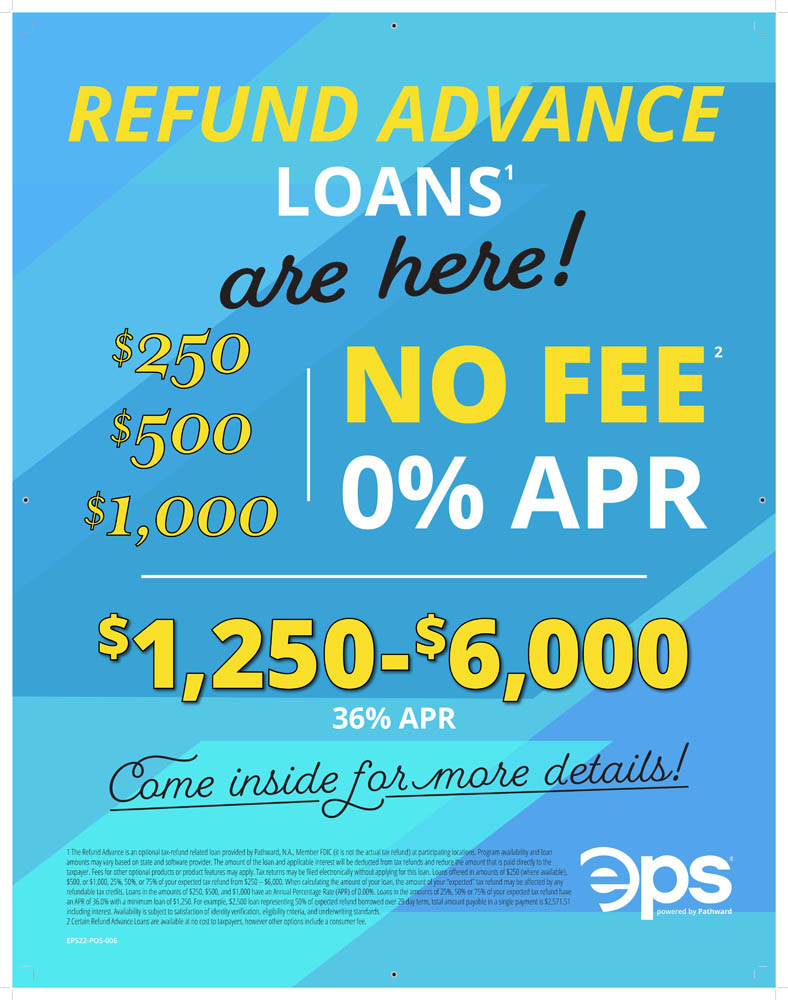 Count on us for dedicated financial services
With our full selection of personal and small business tax services, we're well equipped to help you handle your finances. Our work includes:
Ready to get started? Contact us now to ask about free tax lookbacks and discounts for senior citizens and dependents.
Why should you work with us?
As local tax professionals, we know how difficult it can be to stay on top of your finances. That's why we work to make the process simple and easy, so you can focus on what matters. Our team is comprised of tax preparers, financial forensic investigators and experts from across the financial field to provide complete services for any client. We're also heavily involved in the community, donating supplies and food to those in need. Rest assured we'll treat you like a person and keep your best interests in mind when you work with us.

Learn more about what makes our company special when you call us at 716-563-8601 today.
Tax time is here.
I would like to announce our new location, opening on January 3, 2023
657 Main Street Ste. 103 Buffalo New York 14203.
Take advantage of our $0 money down for tax prep services and advances starting at $250 all the way to $6000
Advanced Loans start January 9!